Updated September 2012
Having recently returned to the section of Umhlanga Ridge being developed by Zenprop Property Holdings, I was commissioned to showcase the latest completed structure within their property offering, notably The Business Centre. This completes the front elevation of this strip of prime real estate.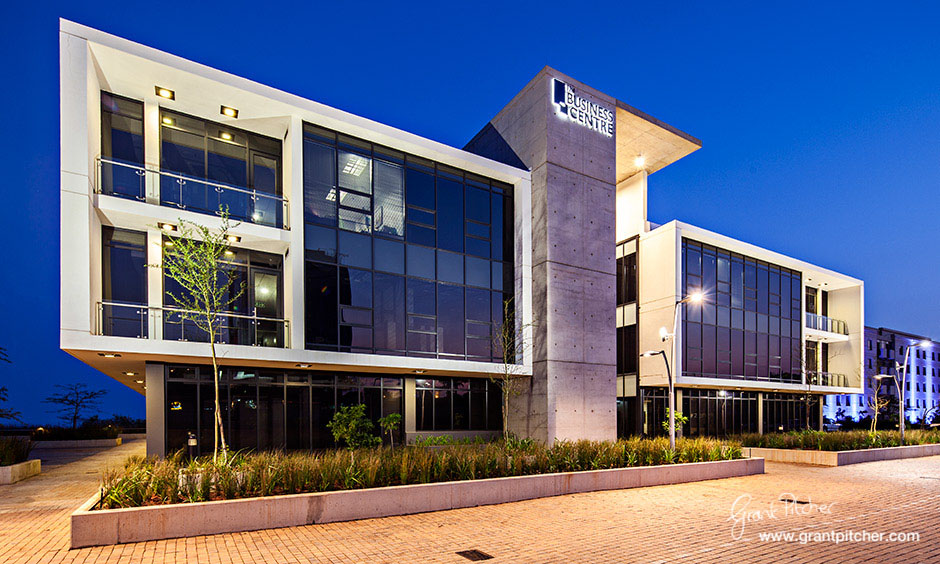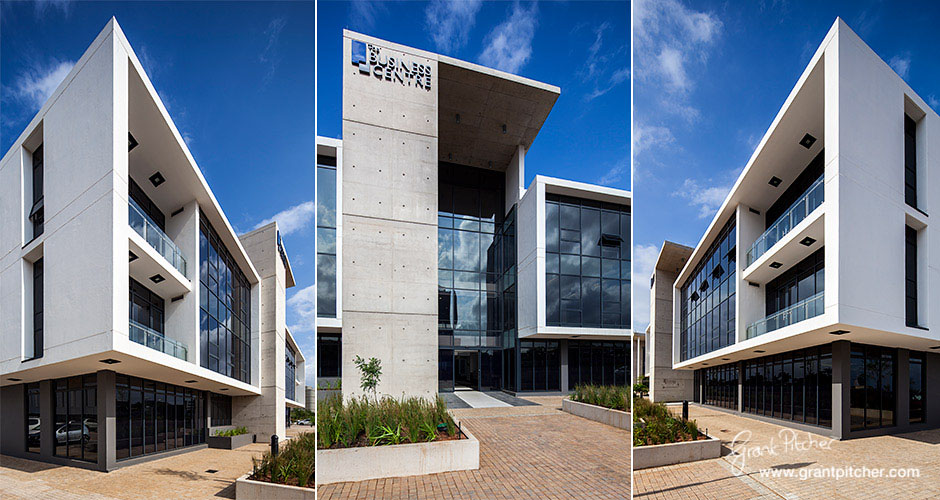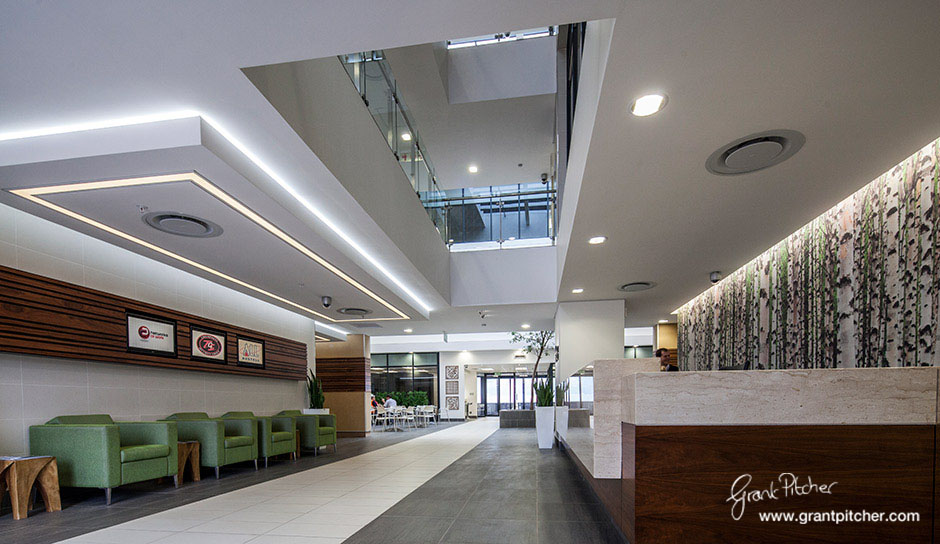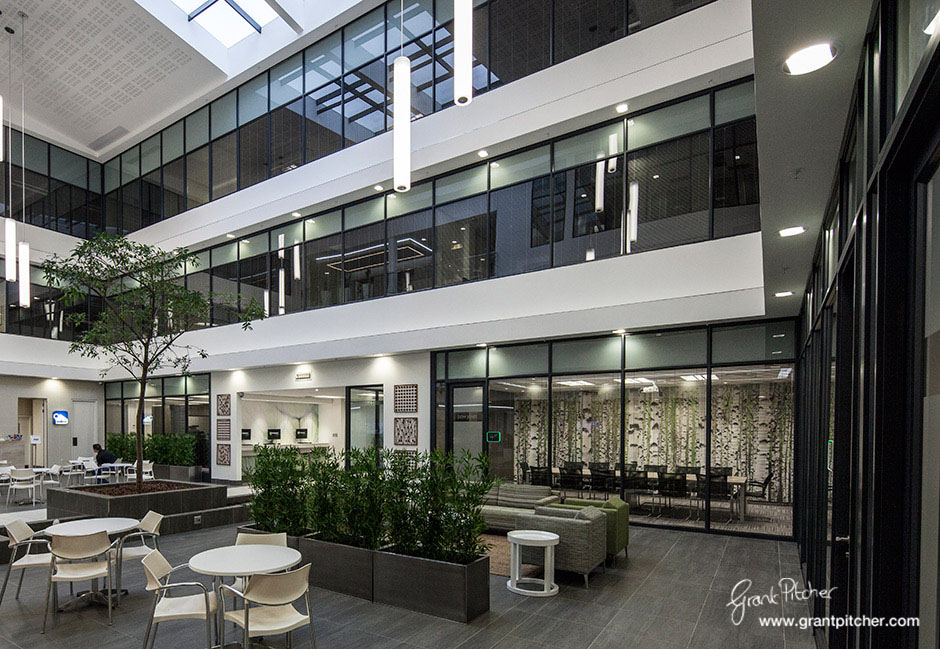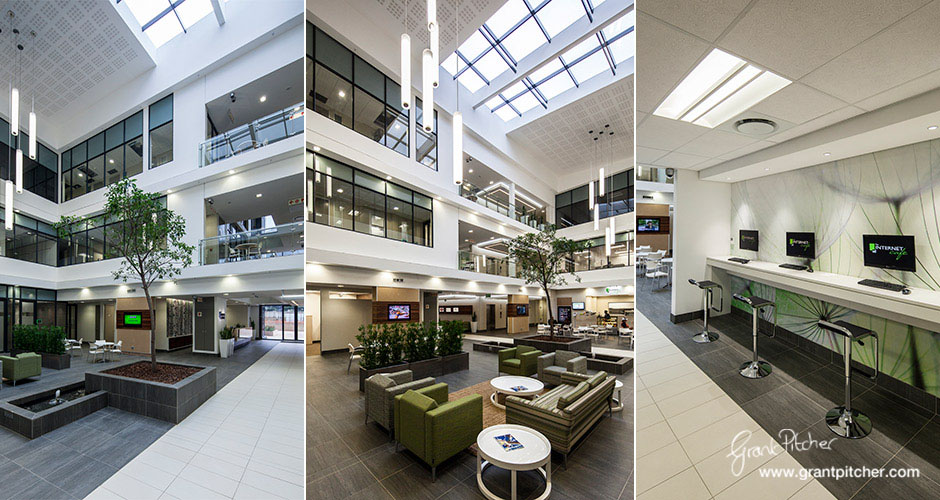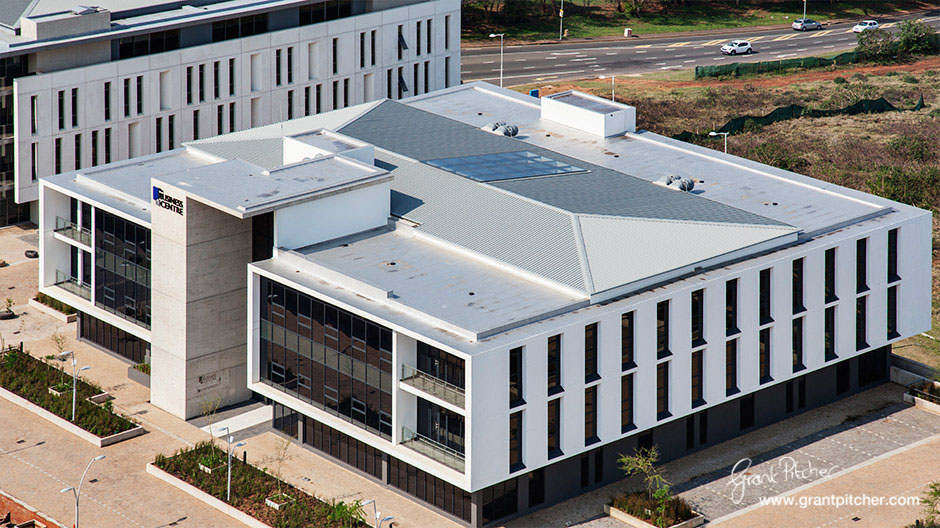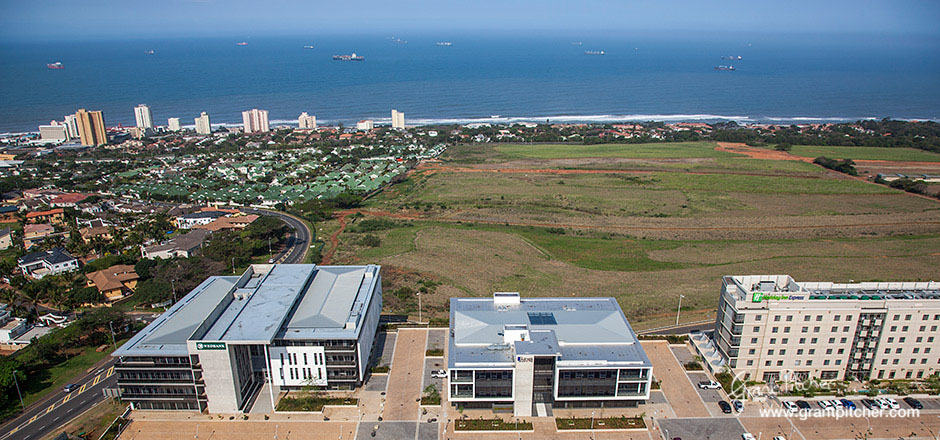 April 2011
I love to watch the development of these new classy buildings with sensational architecture that are beginning to adorn the top of Umhlanga Ridge, transforming what was once sugar cane land into the new up-market business district of Durban. I have been commissioned to showcase some of these buildings for Zenprop Property Holdings who have developed the strip stretching from the Holiday Inn Express to new Nedbank Umhlanga Ridge office. Part of the commission was to capture these structures from above which were taken from a Robinson 22 helicopter. Below you can preview the Nedbank offices and the Holiday Inn Express, which is already open for business – it's also very plush inside.